About the Project
---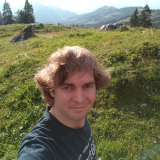 LibrePCB was started in 2013 by its founder and lead developer (@ubruhin), an electrical engineer from Switzerland. Since then it is actively maintained and continuously improved in his free time beside a full-time job. After a long concept & testing phase, the first official stable release was published in 2018. Currently he's trying to push the LibrePCB development by working full-time on it.
From time to time the LibrePCB project is presented at FOSDEM, see the video recordings below.
The application is written in C++11/Qt and built with CMake.
FOSDEM 2022